1. Huge sweeping landscapes and big skies
Definitely worthy of being the first point on my reasons to visit Mongolia post. It will come as no surprise the landscapes in Mongolia are pretty epic. I don't think any photo could actually do justice to just how vast the landscape is. Imagine being in the middle of nowhere, and not seeing anything other than rolling hills. Literally nothing.
The landscape changes as you drive around the country, and even though there are hours and hours spent travelling, I would never ever have tired of the views.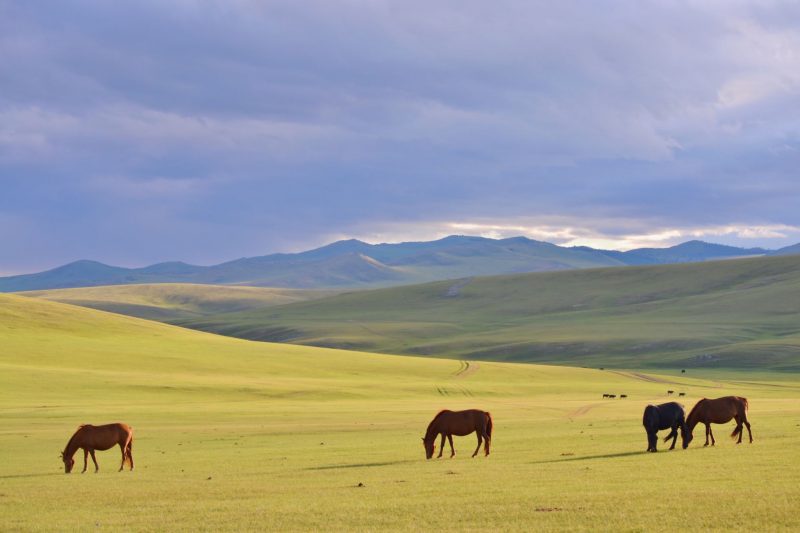 2. Off Roading
There are very few roads in Mongolia and even fewer of them are actually paved. This makes any visit to Mongolia one of the most epic road trips you will ever do. This in itself is surely a big tick on the reasons to visit Mongolia list.
The local drivers know this country like the back of their hands, pretty incredible when you take into account its huge 1.564 million square KM area!
Some of the routes we took seemed absolutely impossible. From crossing deep, fast flowing rivers to racing across the desert, climbing sand dunes and somehow crossing deep ravines. And given that a good road was little more than a path, it made for such an incredible adventure.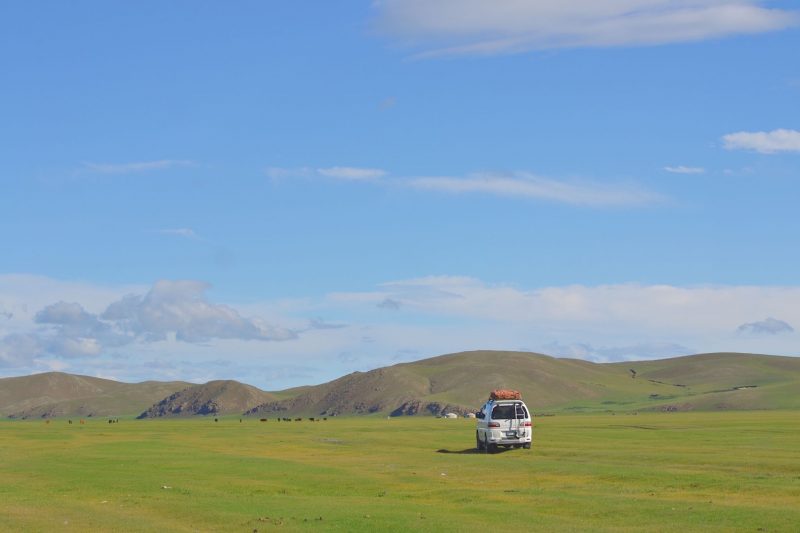 3. Warm up with a Ger stove
I don't think there is anything more cosy than snuggling up in a ger, with a stove blazing in the middle of the tent.
Parts of Mongolia got so chilly at night, and temperatures lowered to below freezing, but with a stove lit it was so incredibly toasty. This feeling has remained one of my most treasured travel memories ever.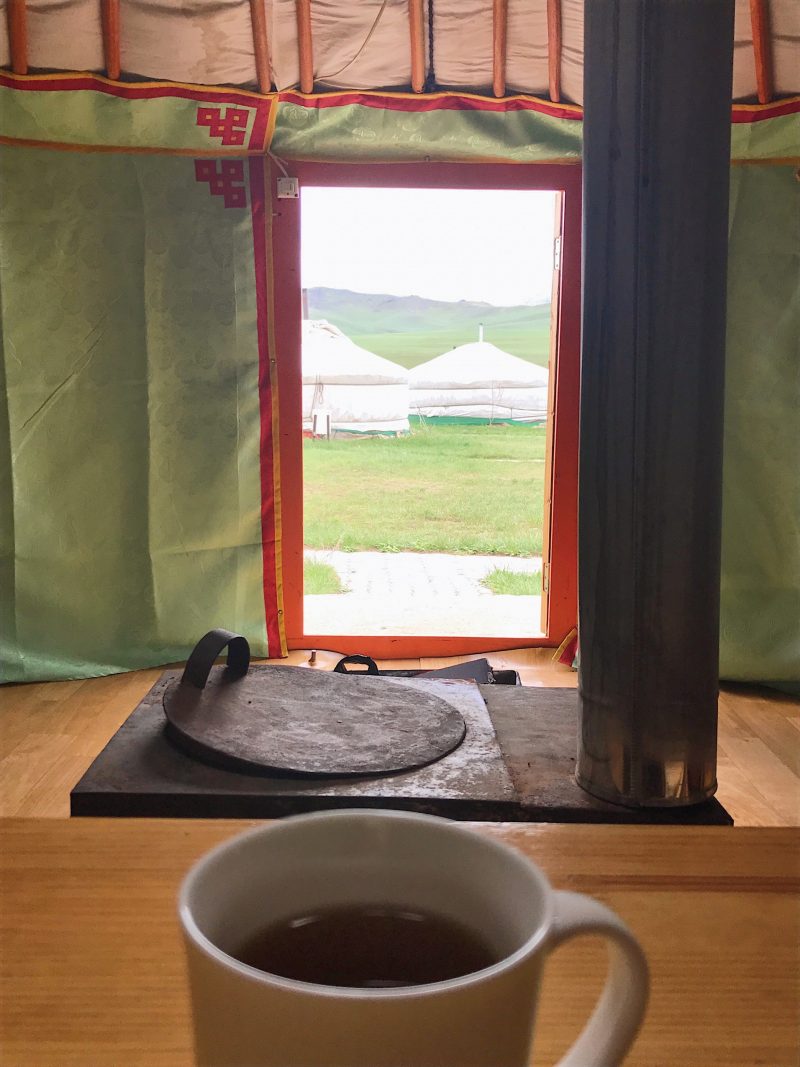 4. Experience the contrast of Ulaanbaatar
I wasn't totally sure what to expect of Ulaanbaatar, the capital of Mongolia, but it certainly exceeded them.
Tall, heady skyscrapers sat next to old temples. It was a vert stark contrast to the rest of the country. In the capital there are smart restaurants 5* hotels, SUV's, traffic jams everywhere and lots of people. More and more Mongolians are moving to the capital and so the outskirts are surrounded by pop up Ger camps.
Make sure to also visit Genghis Khan square while you are there, and watch the changing of the guards. I stumbled across it, and it was quite the unexpected surprise!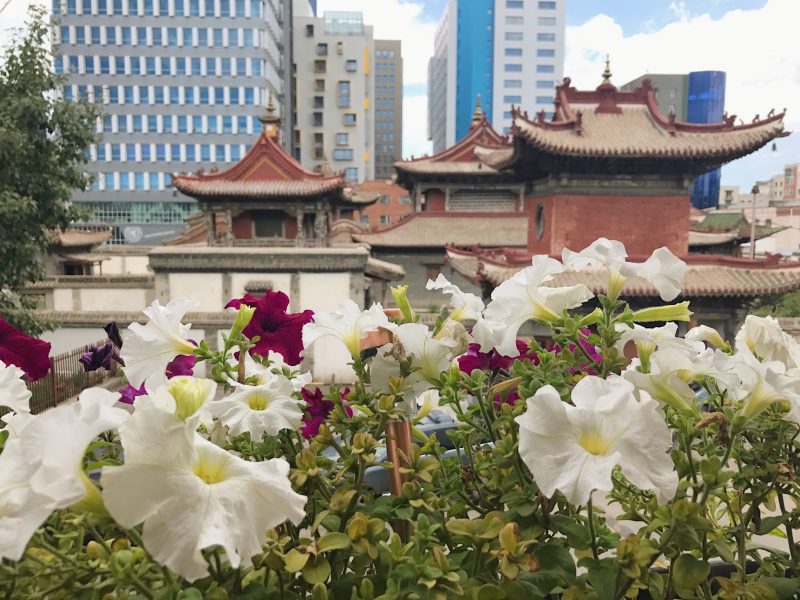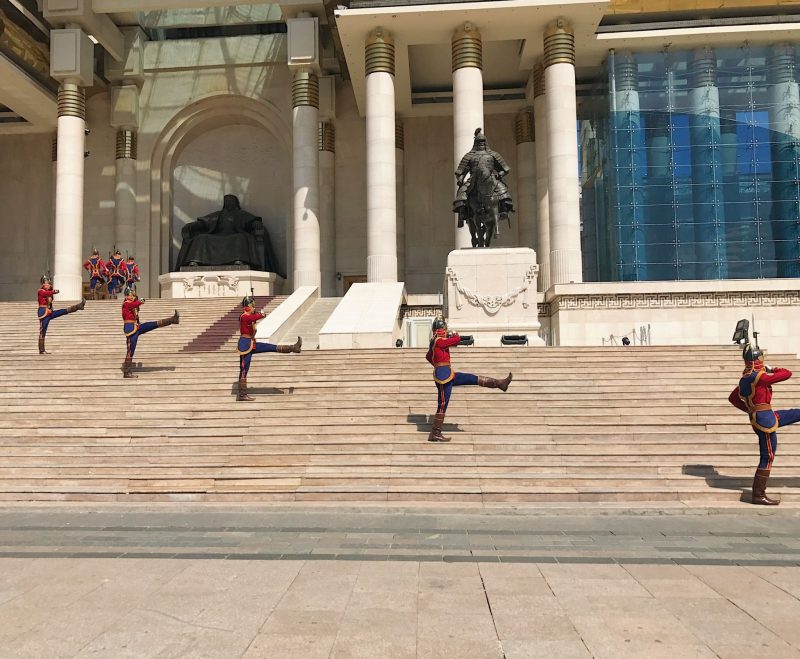 5. The Nomadic people
The hospitality of the local Mongolian people is world renowned and from what I saw, with good reason! One of my most special evenings was when we were welcomed into a families home for dinner. They cooked for us and then we sat around drinking local vodka and singing. Language barrier wasn't even an issue.
As we travelled across the country, we sometimes didn't drive through anywhere were we could stop for lunch. So we found ourselves in the house of people who lived in the town.
We also stopped along to meet families in their home. We were always offered drinks and local specialities.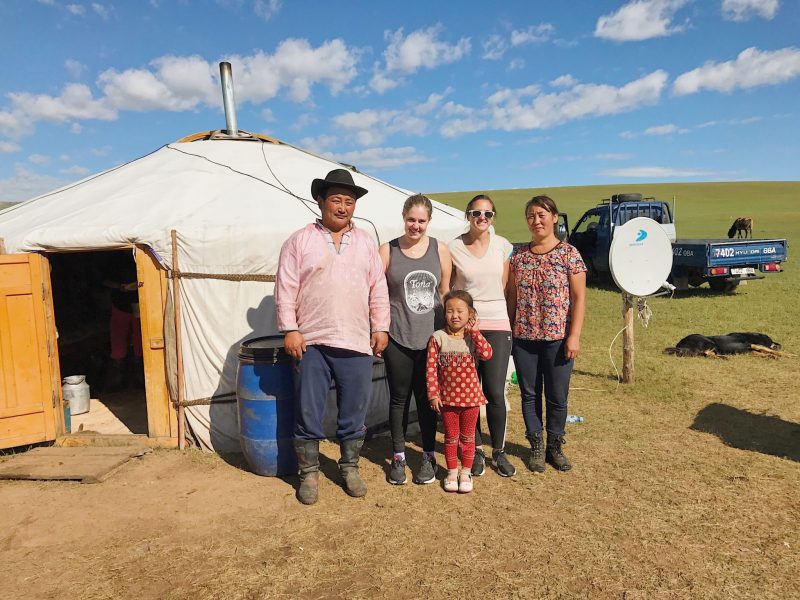 6. Challenge your taste buds
The food in Mongolia was unlike anything I had tasted before. I wouldn't necessarily say it was delicious, but I think trying the local food is such an important part of travel. And I certainly did try that!
One of the most special meal, was staying with the local nomadic family. They killed and cooked one of their sheep for us. We sat and ate in their ger.
It mainly consists of mutton, dumplings and potatoes. But along the way I also tried yak and there was one memorable evening with goat. The guide told us to drink a lot of hot water, otherwise we were going to be ill! Needless to say, I stopped eating the goat at that point.
I also sampled airag. Which is fermented mares milk and can only be described as a cheesy, fizzy, alcoholic milk. It was actually not that bad! My low point was the camel curd, looked like fudge, tasted like really off cheese and did nothing but crumble. But hey, try everything once right?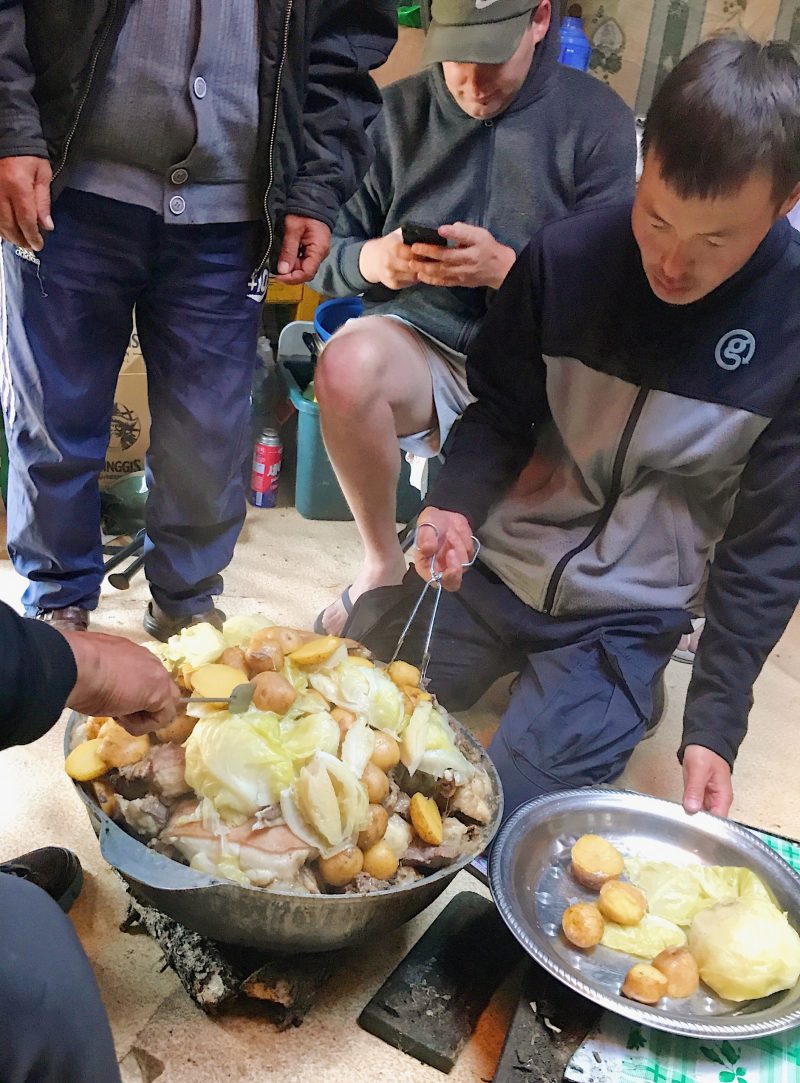 7. Climbing sand dunes
This challenged me beyond anything I think I have ever done, and for this reason alone I have included it as one of my reasons to visit Mongolia. But it was also the most satisfying. Reaching the top of that sand dune and looking out over the views for miles was such a sense of achievement.
The running down the dune afterwards was the most fun thing! The sound it made and the feel of the sand between my toes.
I had never seen a desert before, and the sheer size of it was just outstanding. I just loved the varied and epic landscapes Mongolia had to offer.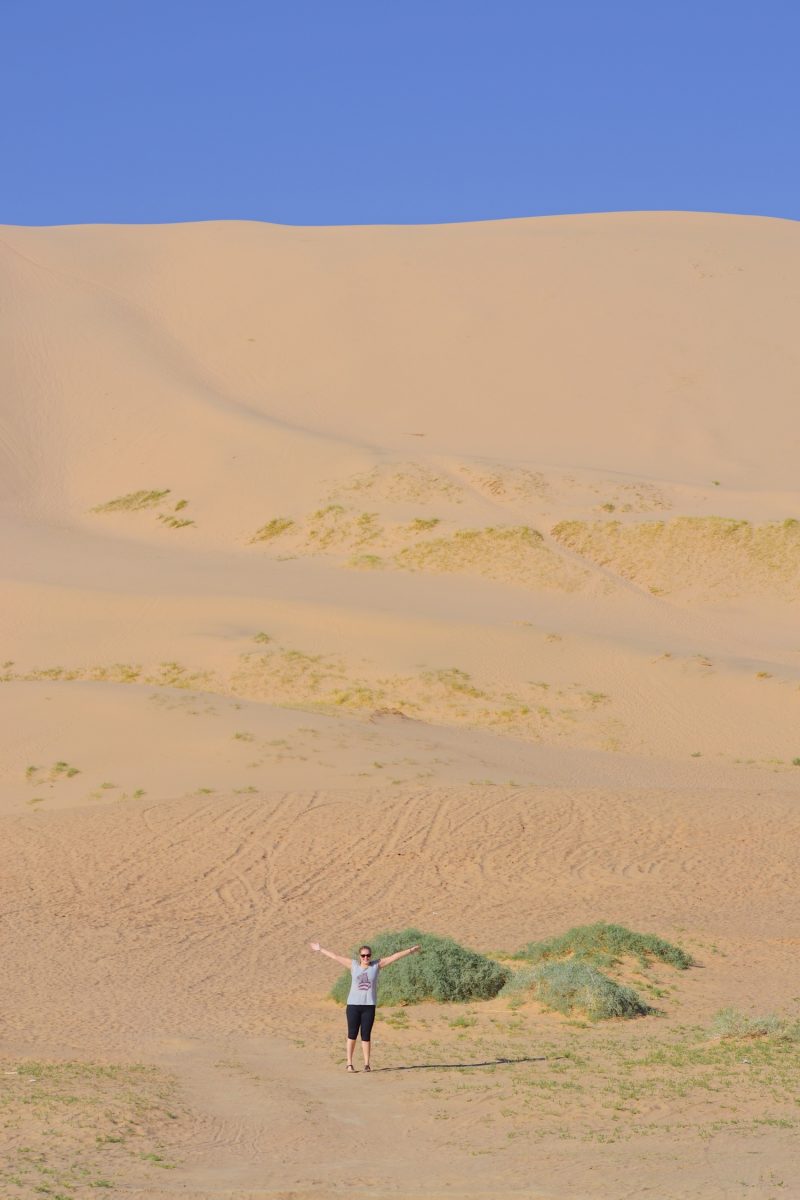 8. Watch the stars
With absolutely no light pollution the stars need to been seen to be believed. It was such a sheer darkness I don't think I have ever experienced before. A lot of the ger camps worked on a generator and this was turned off at night, so the views were completely uninterrupted.
The stunning skies in itself is reasons to visit Mongolia!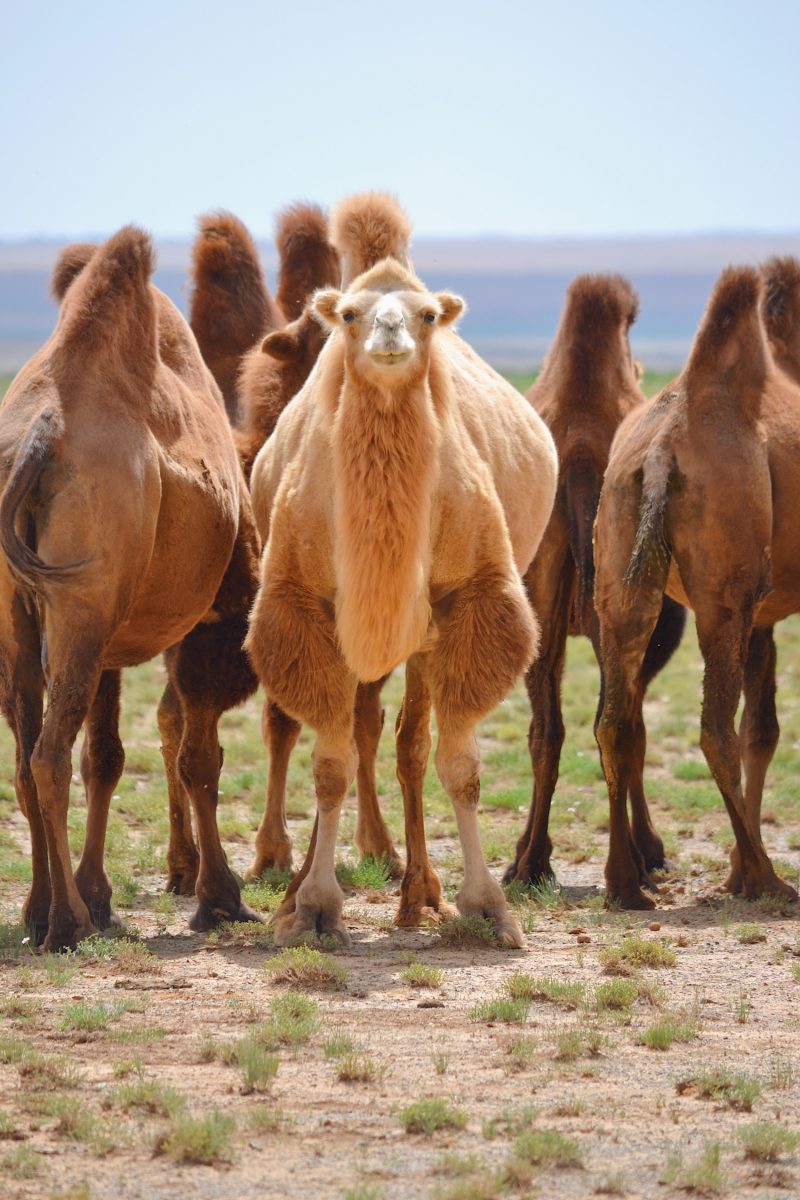 9. The local Mongolian animals
The wildlife was such a huge part of my trip to Mongolia and definitely can't be missed.
Not long after you leave the capital, you will see the animals owned by the nomadic families – cows, horses and even camels.
But we also saw many eagles, vultures, mountain goats and wild camels. But there were two rare animal spotting that made this trip extra special. Firstly our driver spotted the very rare wild ass. They are so rare, even our guide hadn't seen one before.
Secondly was our drive to try and spot the Przewalski's horses. These are the only truly wild species of horse left in the wild, and were actually at one point extinct, except for in captivity.
Read more about my experience, and other wildlife spots from around the world here:
My top wildlife experiences
10. Shop in Mongolian supermarkets
Might be a bit random on a list of reasons to visit Mongolia, but I loved them! When on a road trip, snacks are of the utmost importance right? I was a little apprehensive about what my options would be in Mongolia. I was so surprised that a lot of the little towns we drove through all had supermarkets.
Some were larger than others, but they all had a stock of Pringles and Mongolian chocolate. Mongolian chocolate, by the way, is absolutely delicious! Do not miss out.
Also, just a word of advice, you cannot buy alcohol in Mongolia on Wednesday. So if you want to try the vodka, make sure you buy in advance!
I loved the supermarkets because they were often in the middle of no where, and looked like nothing more than a hut. Yet, delivered everything I needed.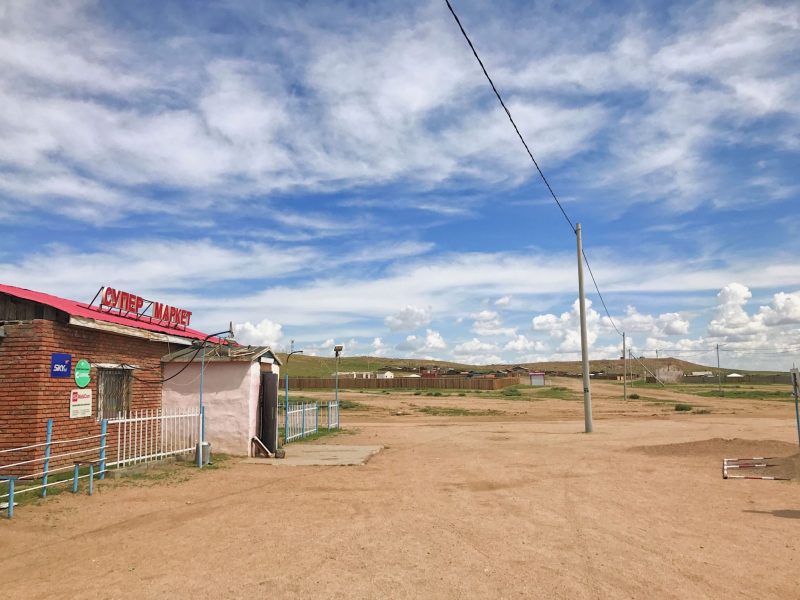 11. Learn about the Mongolian History
Mongolia has such a rich and complex history. It is hard to go anywhere without a reference to Genghis Khan. Everything is named after him, from the airport to town squares to vodka. Not mention the statues dotted everywhere. He did once rule over the largest empire in the world, after all.
We visited the Karakorum Museum which covered the history of Mongolia, had lots of artefacts on display from across the ages. But the most interesting part was the small scale model of the town, from the 1250's.
While we are on the topic of Genghis Khan make sure visit the enormous statue, just outside Ulaanbaator. It has to be seen to be believed!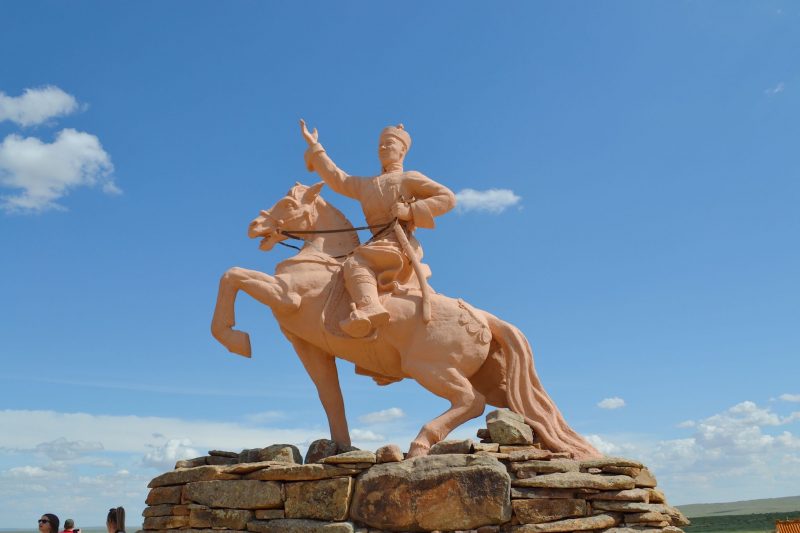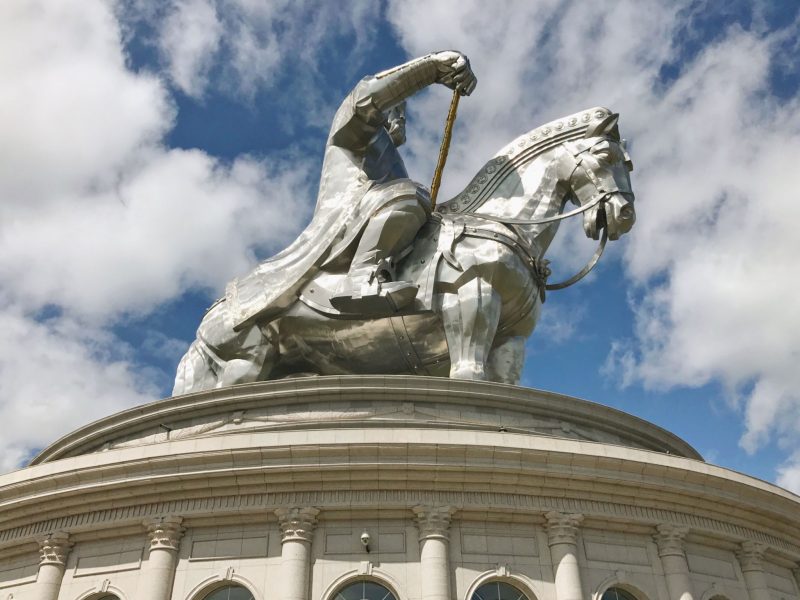 12. Totally disconnect
One of the best things about being in Mongolia was the total lack of connectivity. There was no wifi, anywhere, and often no signal. I didn't buy a local sim either, so even when we were somewhere with 3g, I couldn't access it.
It was heaven. It was so refreshing not reaching for my phone all the time, constantly checking social media or updating someone. I felt so truly relaxed, like I haven't done in a while.
I think this pretty much sums up Mongolia. A place to unwind, reconnect with yourself and really marvel at just how beautiful this world can be with no other distractions.
Source: https://wherecharliewanders.com/